Life is a big Do-It-Yourself box with everything in it, except for a manual.
Ice-climbing on the Fox glacier
Approach of the glacier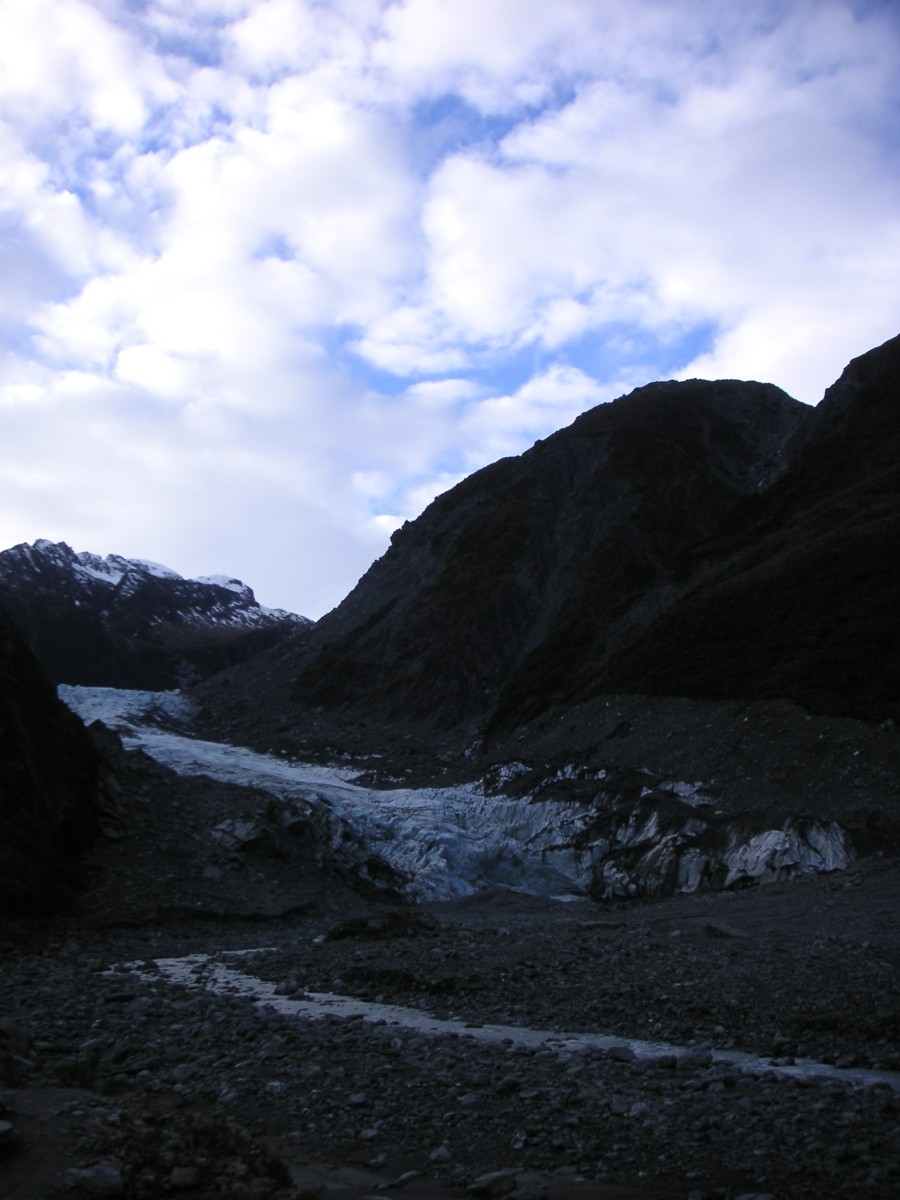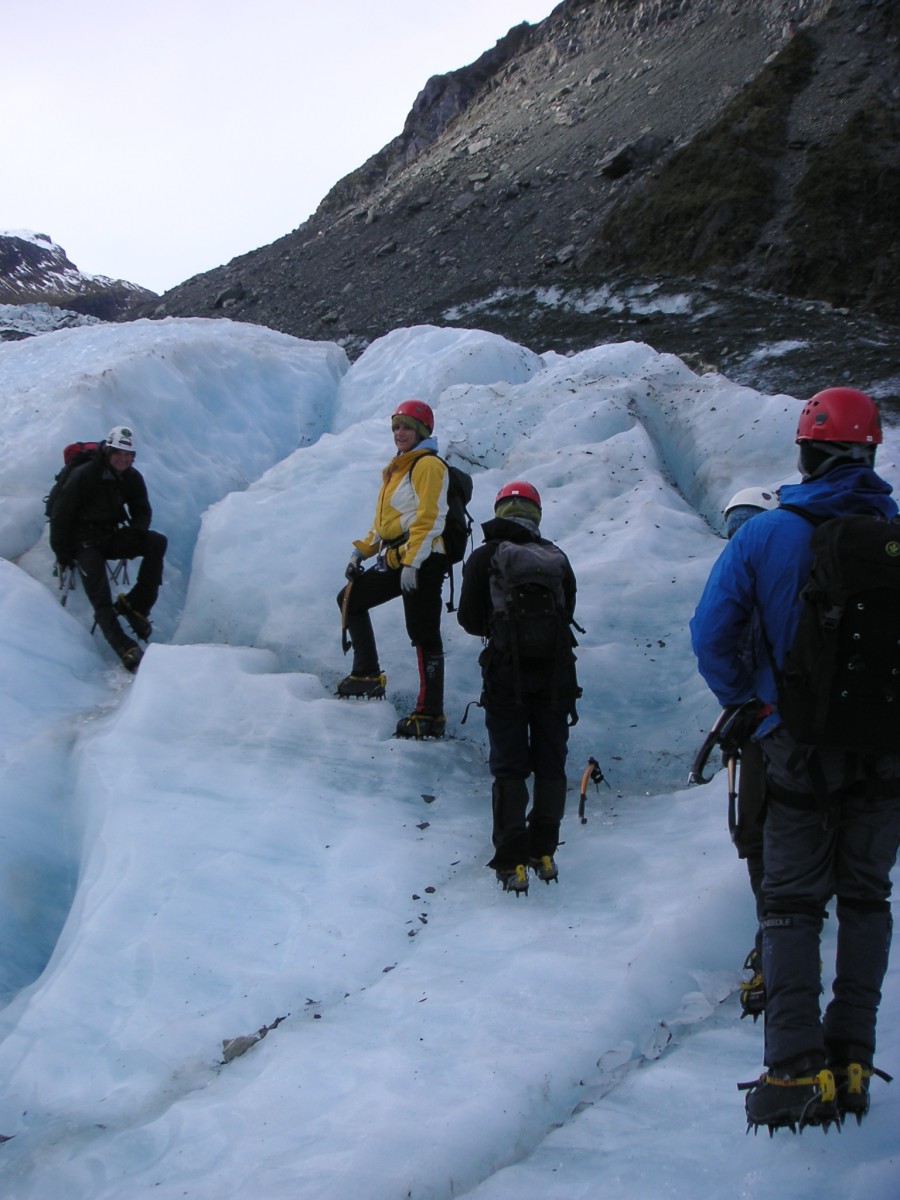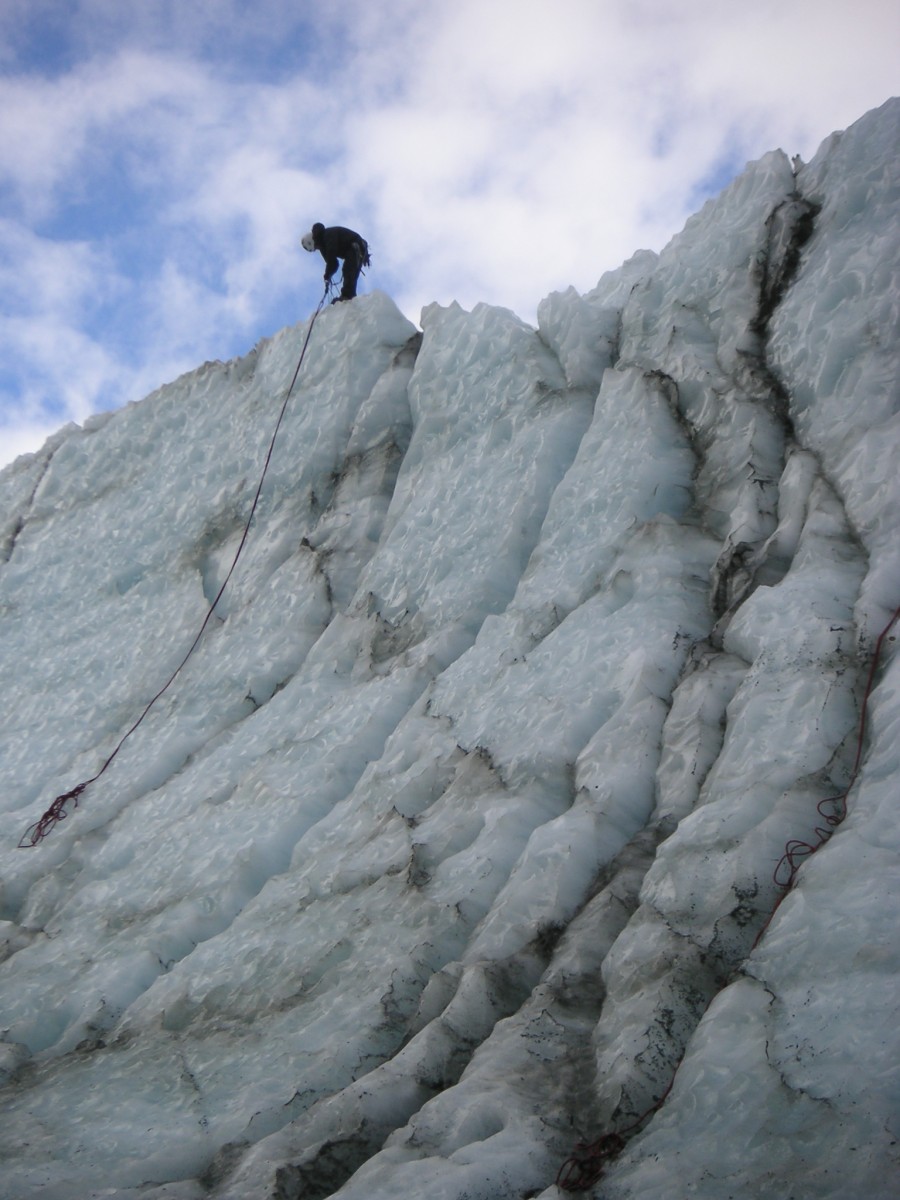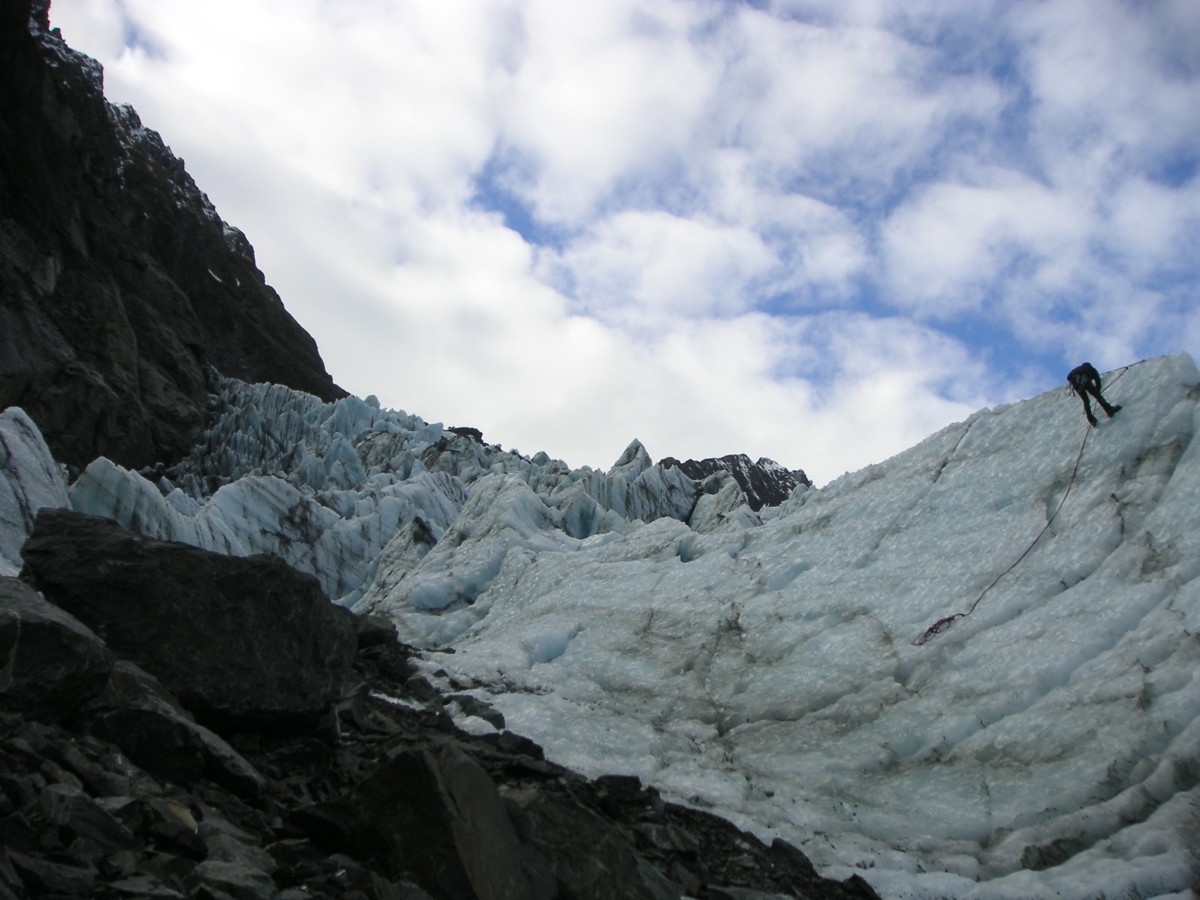 And up we go!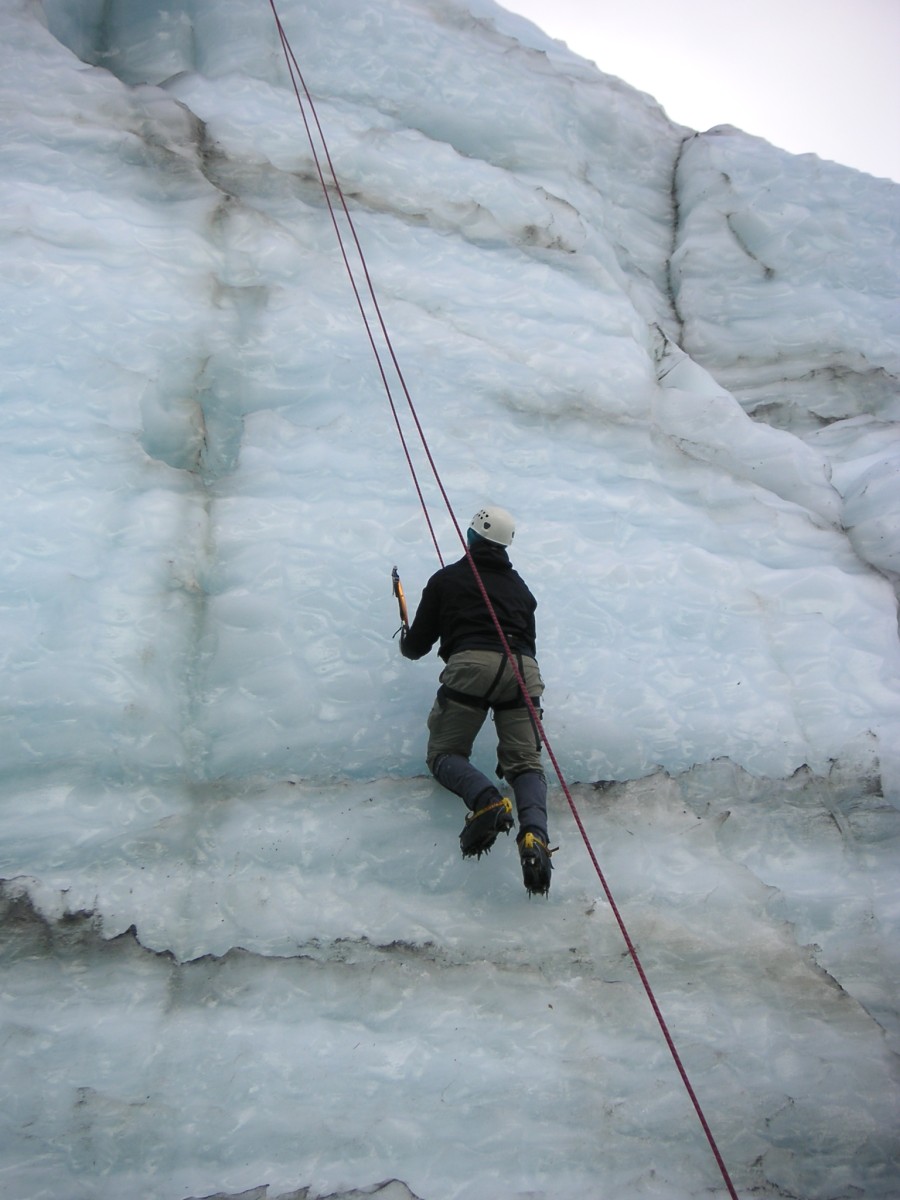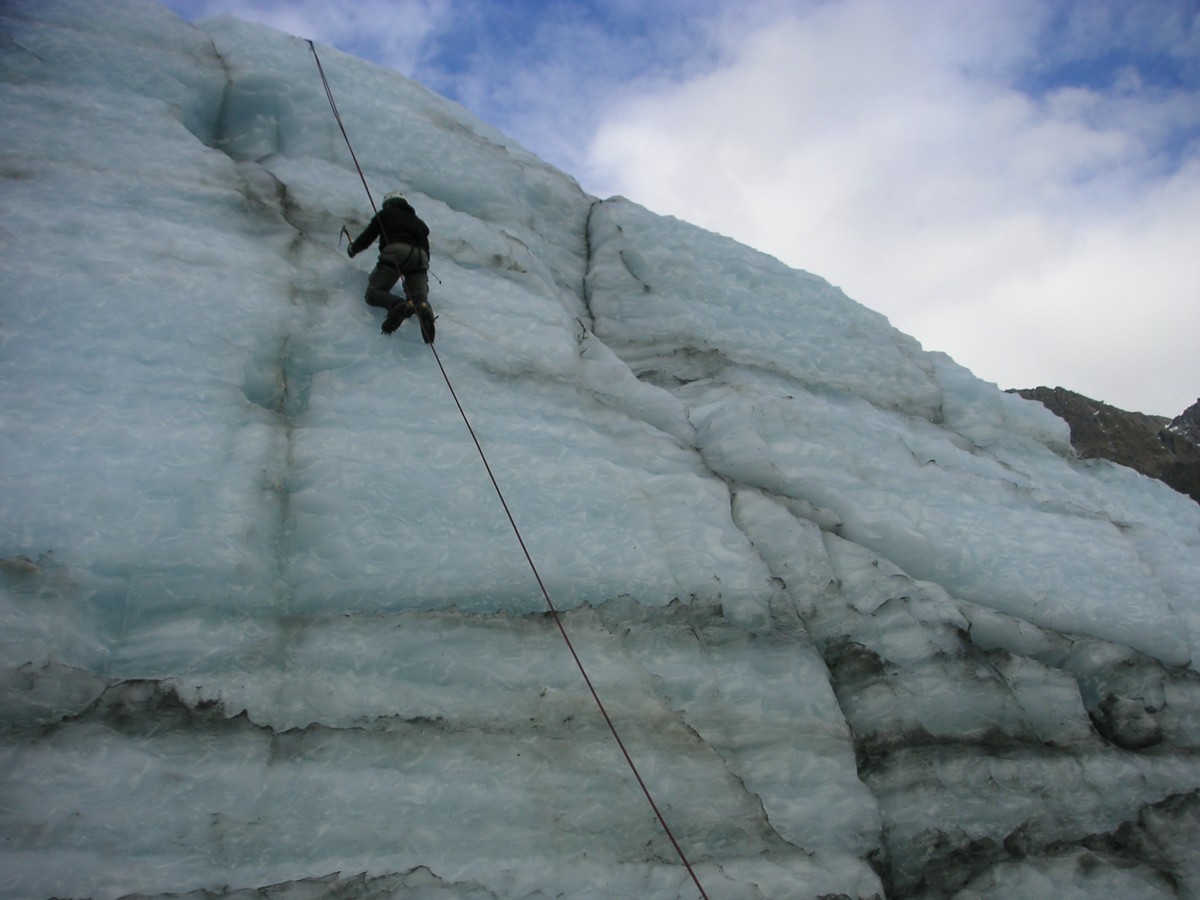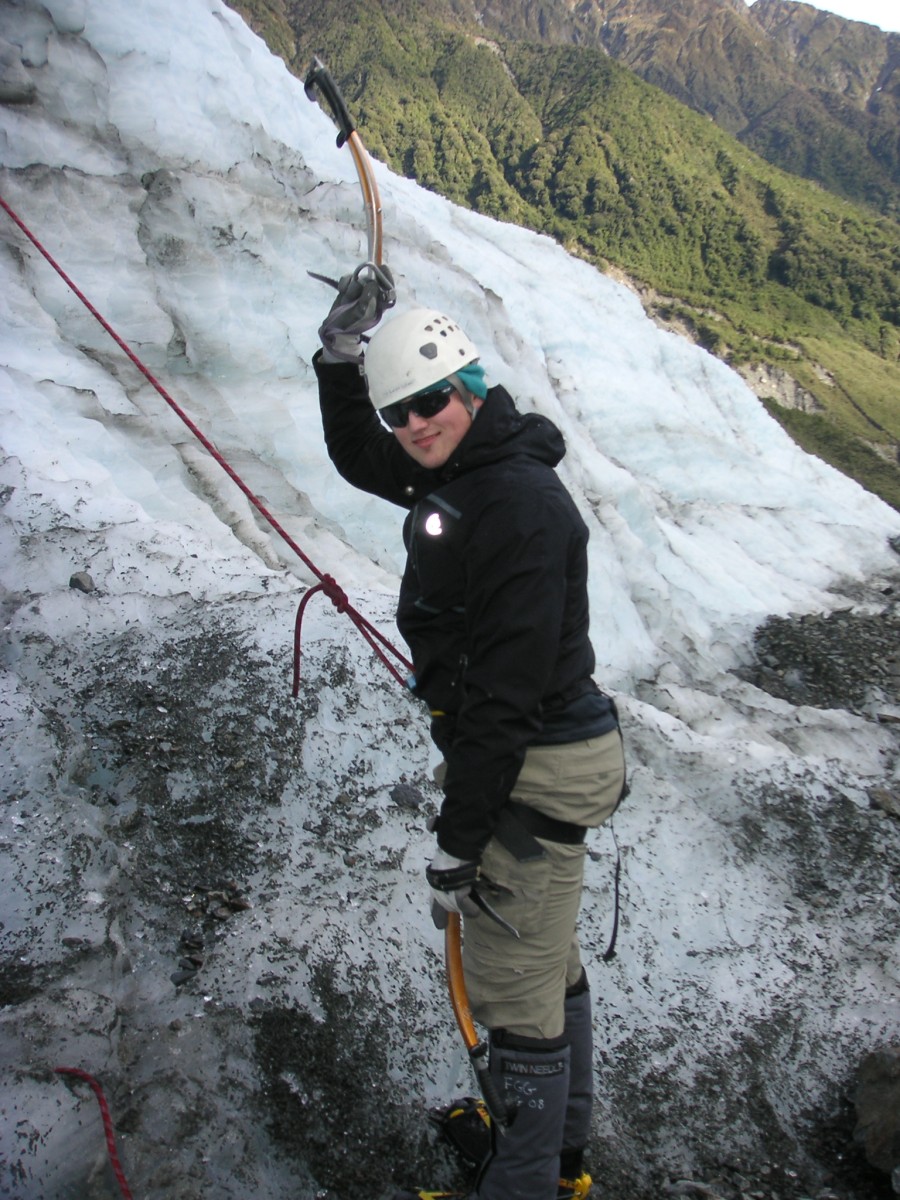 One step higher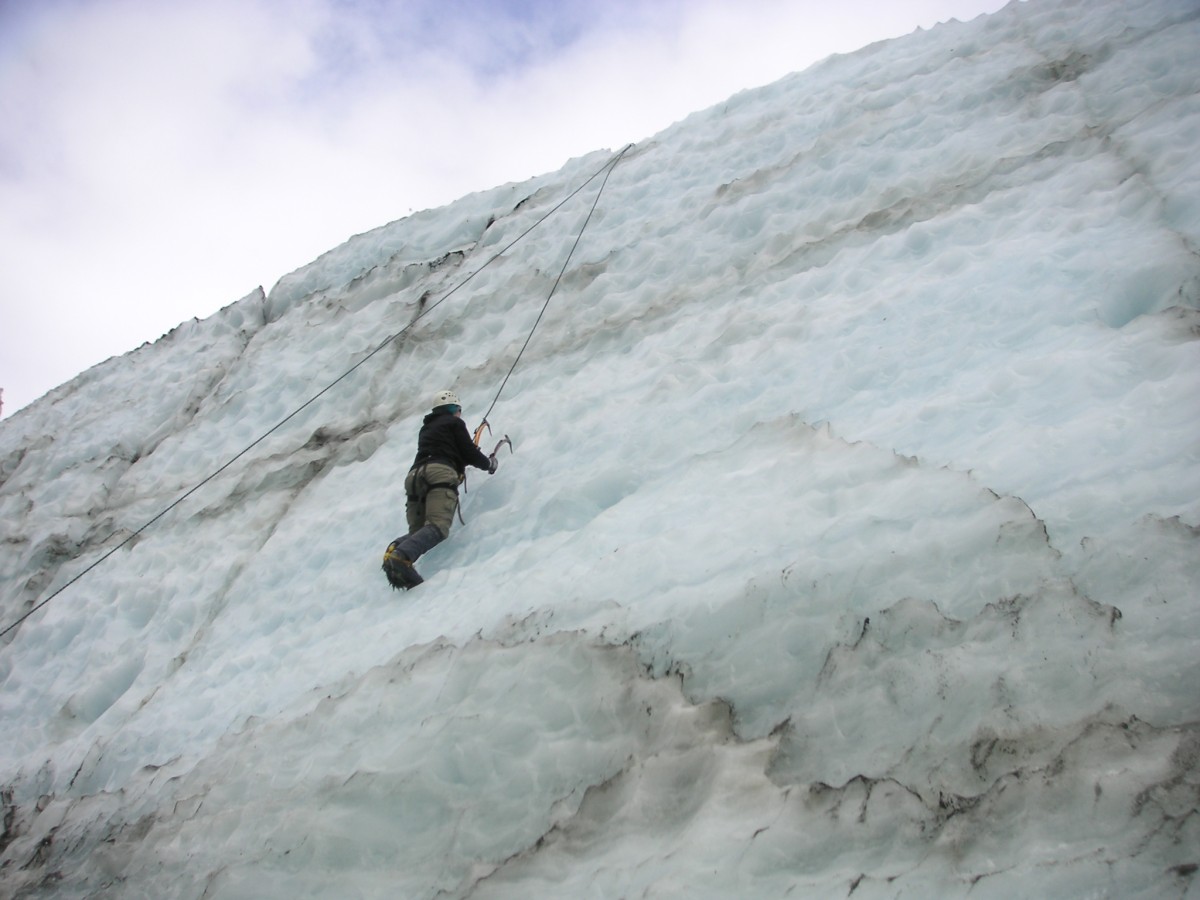 Almost there...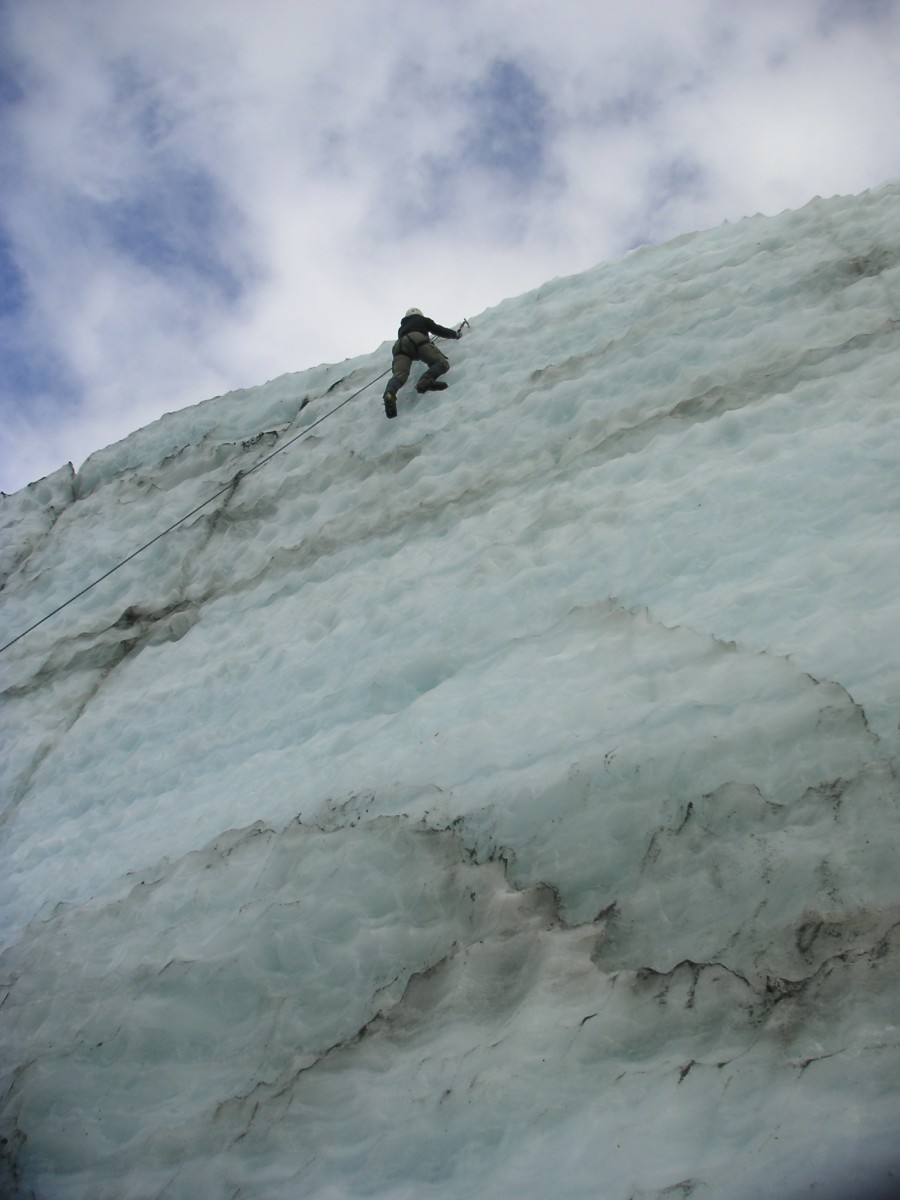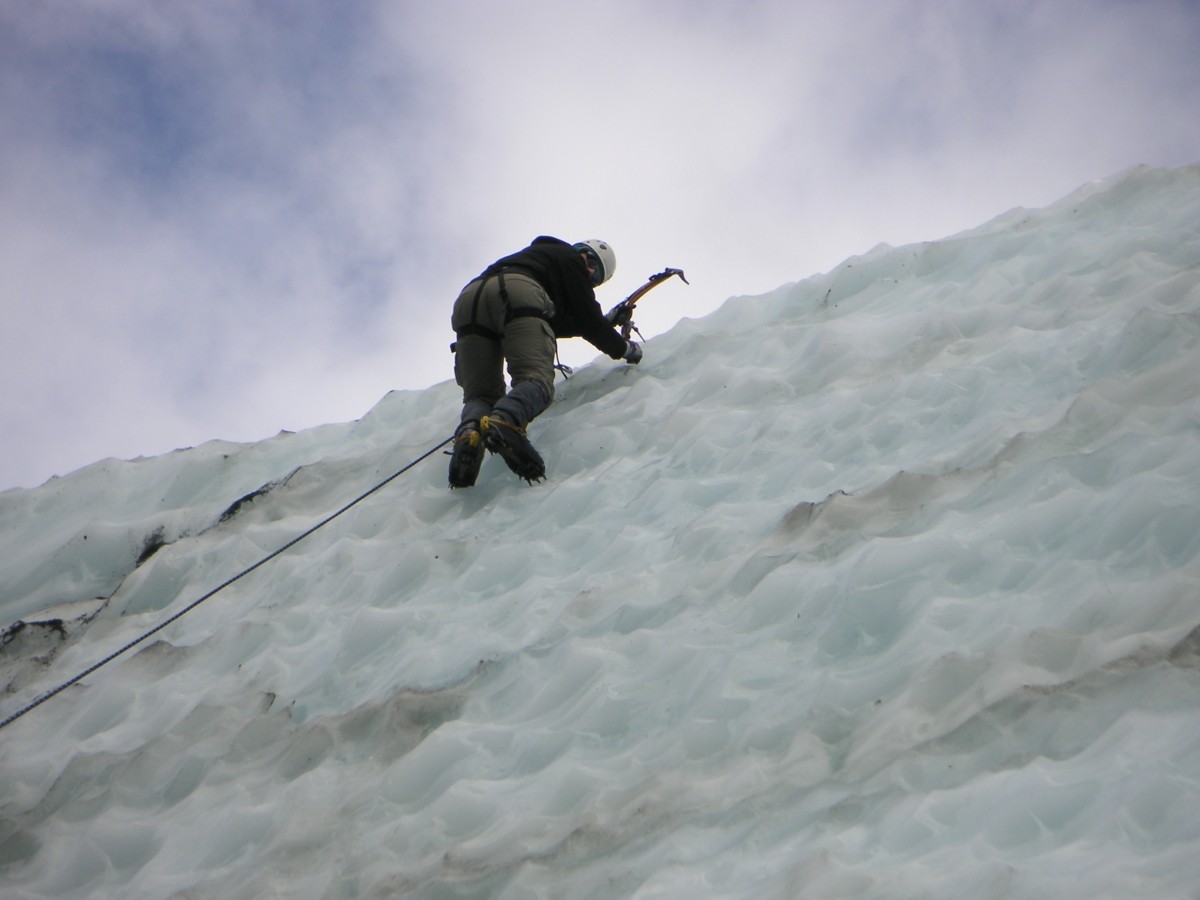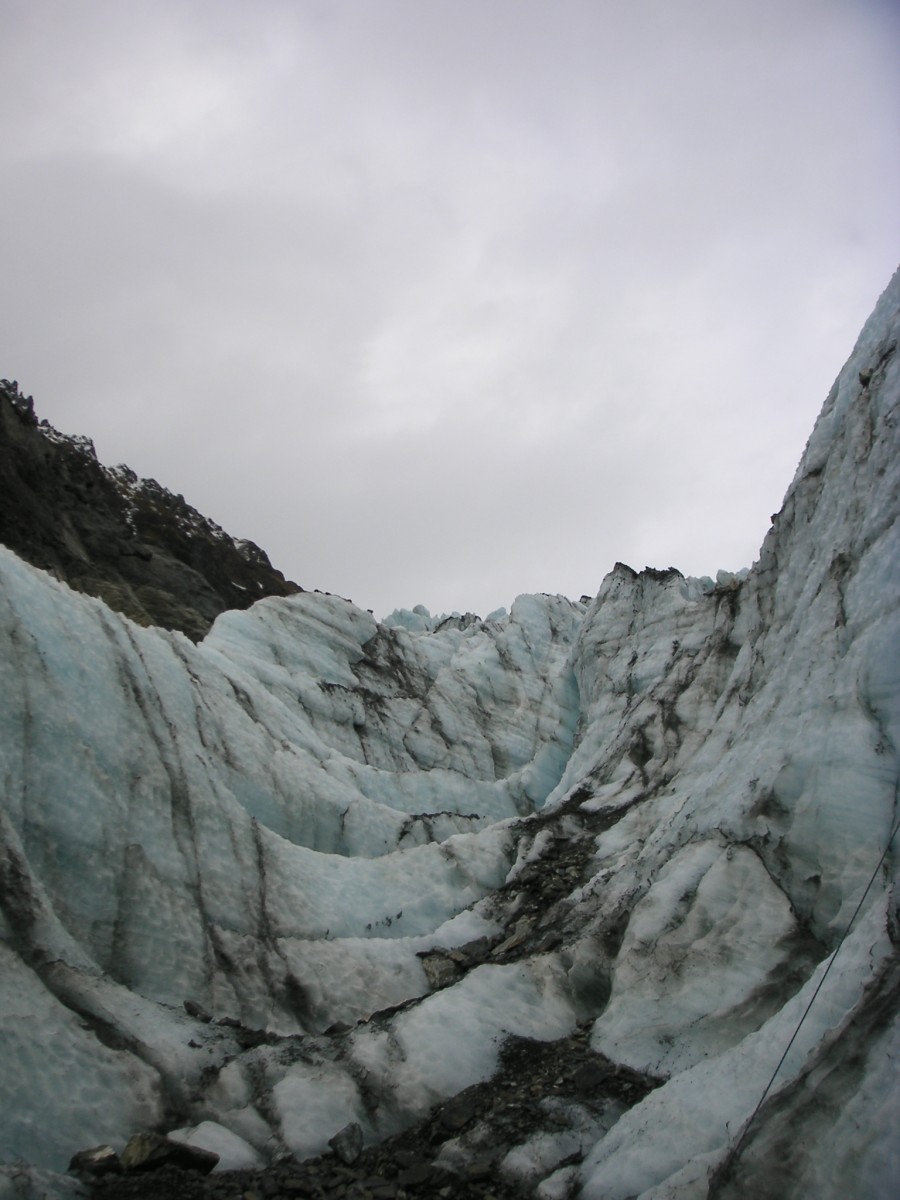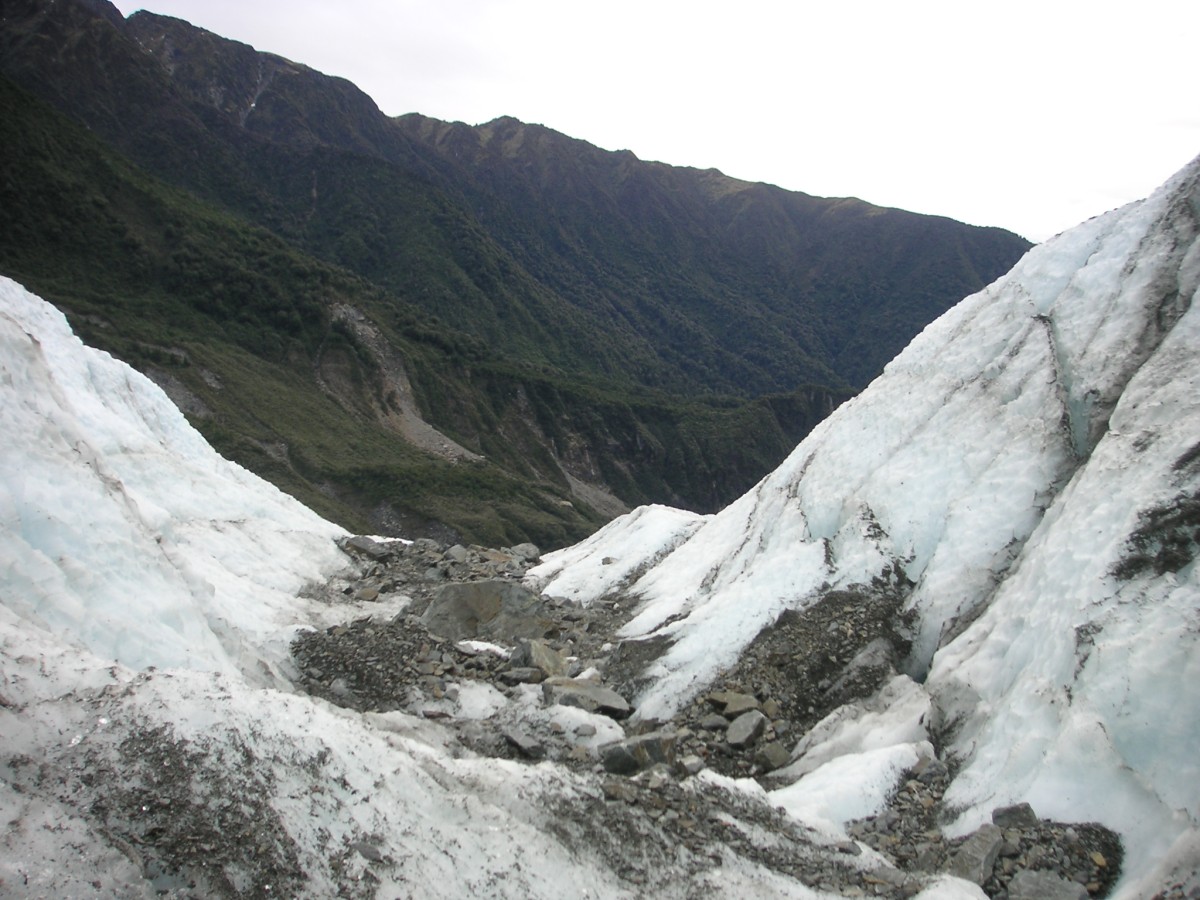 Another view of the highest climbin wall (25 meters)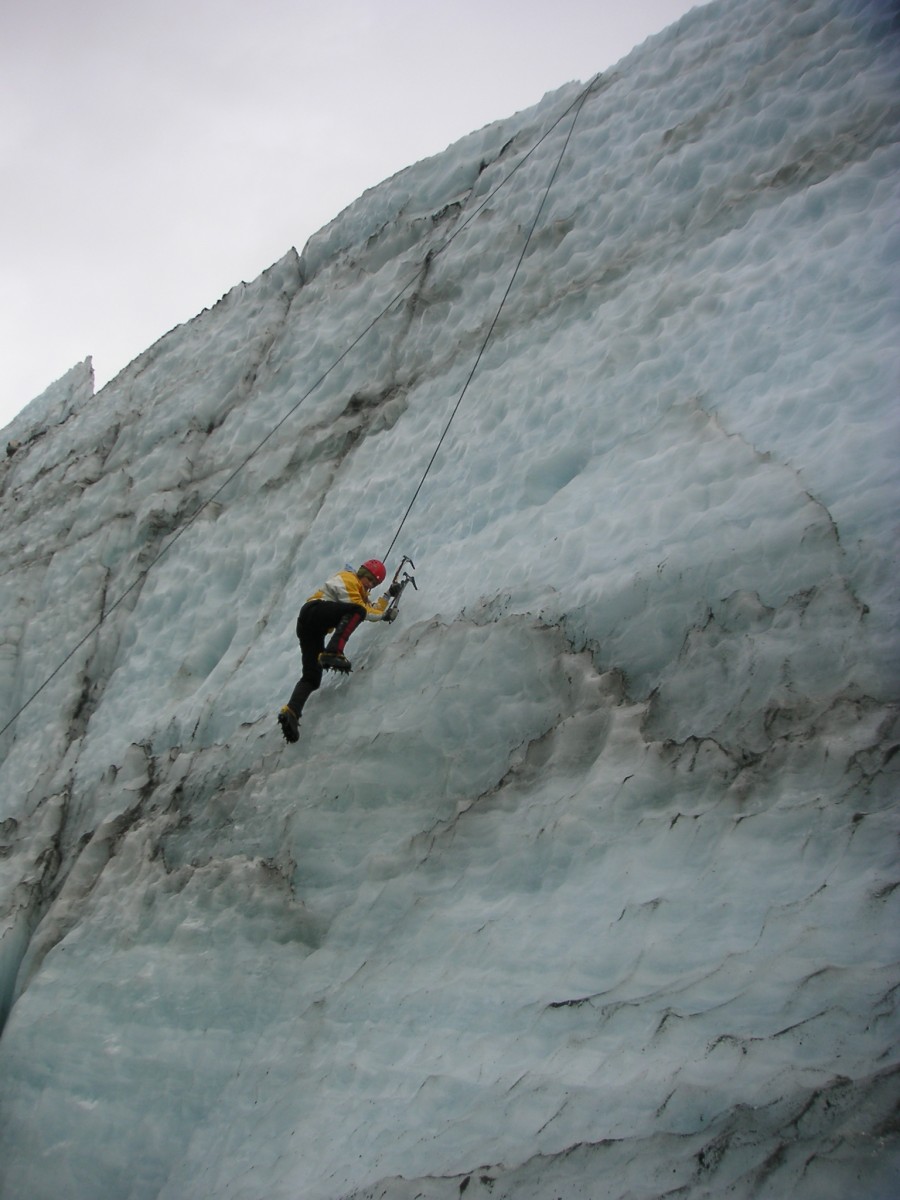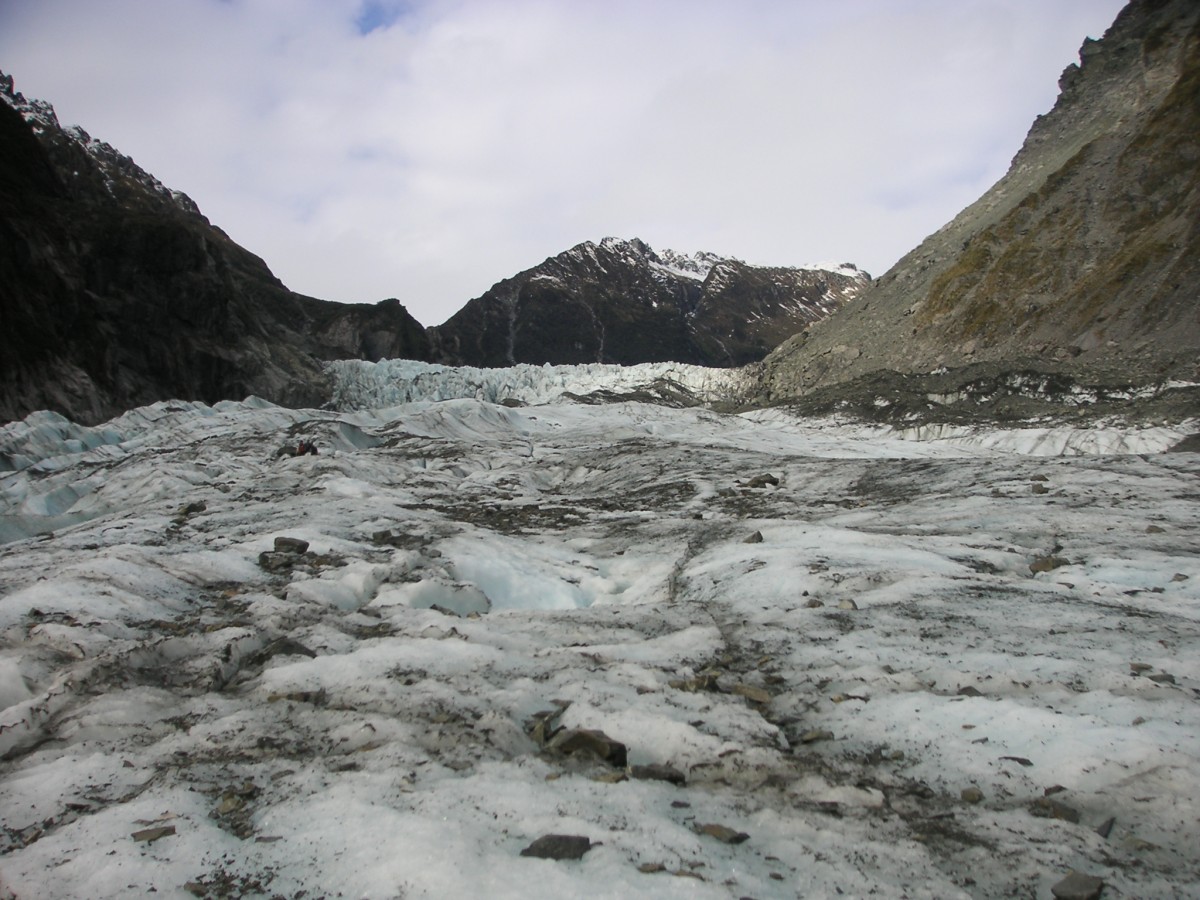 Going down. The last 3 meters of this climbing wall are leaning backwards.
Looking down again