Welcome to my web page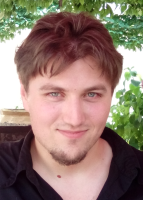 If you've come here, chances are that you are at the right place ! This site contains all the info you want to know (or don't want to know) about me, my work and my hobbies. Just feel free to click around. In case you wan't to get in touch don't hesitate to send me a message through the appropriate form.
In the same way, if you have any comment on the site, whether it's a missing content, a broken link or the fact that it's not able to guess and play your favorite music while solving P versus NP, just send me a message.